Kari Lehtinen appointed as the new Chairman of the Board of Vexve Armatury Group
Kari Lehtinen has been appointed as Chairman of the board of Vexve Armatury Group
Sari Baldauf will step down from the board of the Company, after having served as the Chair since DevCo's acquisition of Vexve Oy in 2016. Ms. Baldauf will continue in her role as a senior advisor to DevCo Partners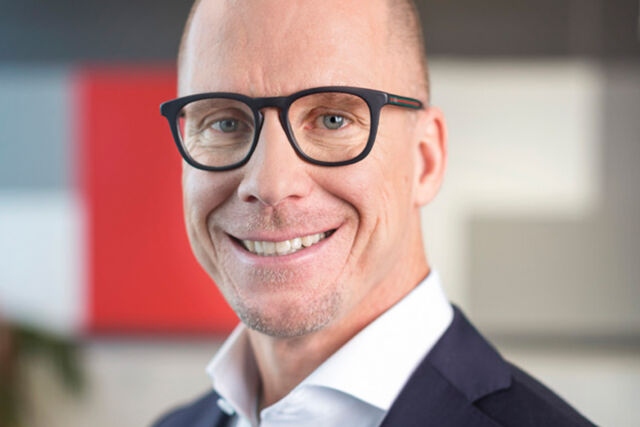 As of July 1, 2021, Mr. Kari Lehtinen has been appointed as Chairman of the board of Vexve Armatury Group Oy ("Vexve Armatury Group", "VAG", the "Company"). Mr. Lehtinen will succeed Ms. Sari Baldauf, who will step down from the board of the Company, after having served as the Chair since DevCo's initial acquisition of Vexve Oy in 2016. Ms. Baldauf will continue in her role as a senior advisor to DevCo Partners.
Mr. Lehtinen is the President and CEO of Oras Group. He has previously worked as the President & CEO of Paroc Group and has an extensive international management background in the building industry. Mr. Lehtinen has been a board member of Vexve Armatury Group since November 2020.
"Vexve Armatury Group is well positioned to continue driving the global transition to a low carbon future in its selected niche industries. The VAG team has done tremendous work in bringing the company to where it is today – the leading provider of mission critical valve solutions in the wider energy sector and energy-intensive industries with a truly global footprint. I am excited to continue Sari's work in building an even more reputable and customer-focused company in the years to come," says Kari Lehtinen, the incoming Chairman of Vexve Armatury Group.
"It has been gratifying to participate in the journey of Vexve Armatury Group for the past five years, to work with the committed board colleagues, CEO Jussi Vanhanen and the growing team of other exceptional individuals from different countries. During this time, Vexve has multiplied in size, while still maintaining its core values and a can-do attitude, which I am sure will provide a solid foundation for the future success as well. Speaking on behalf of the entire board, we are pleased to welcome Kari Lehtinen as the new Chairman and are confident that he is the right person to steer and support Vexve Armatury Group through its next growth stage," says Sari Baldauf, the departing Chair of Vexve Armatury Group.
"We are excited to welcome Kari Lehtinen to assume a wider responsibility in the Company as the new Chairman. Simultaneously on behalf of the entire team, we would like to extend a special thanks to Sari, who has been instrumental in supporting Vexve Armatury Group's successful journey since 2016 to this date and laying the groundwork for a positive outlook in the future as well," says Otto Kukkonen, Vice Chair of Vexve Armatury Group and Partner at DevCo Partners.
For more information:
Vexve Armatury Group
Vice Chairman Otto Kukkonen
Mobile +358 50 346 3487
Email [email protected]
Vexve Armatury Group in brief
Vexve Armatury Group is the leading European provider of mission critical valve solutions in the transition to a low-carbon future. The group is known for its superior product quality, fast delivery times combined with first-class customer service. Vexve Armatury Group delivers its products to over 70 countries and employs around 765 people with factories in Finland, Czech Republic, Germany, Russia, and China.
DevCo Partners in brief
DevCo is a long-term oriented active owner and development partner dedicated to building world-leading companies in selected niche markets. DevCo provides its companies with hands-on operational resources, strategic support and significant financial resources to support step changes in their performance. DevCo is currently a significant owner of three global niche leaders, Vexve Armatury Group, Medix Biochemica, and Bluefors. DevCo is based in Helsinki, Finland.