DevCo Partners has completed the acquisition of ARMATURY Group
In the picture from left to right:
ARMATURY Group CEO Petr Groh, Vice Chairman of Vexve Board of Directors and DevCo founding Partner Otto Kukkonen, former Chairman of ARMATURY Group Petr Holeček and Vexve CEO Jussi Vanhanen.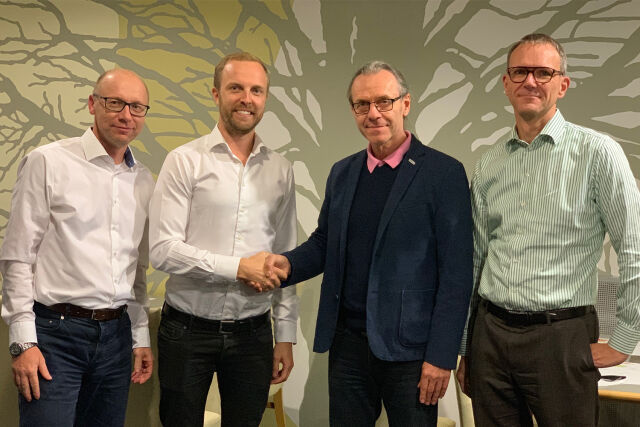 DevCo Partners Oy has completed the acquisition of the leading Czech industrial valve manufacturer ARMATURY Group a.s. The news about the acquisition was originally announced on August 21st 2019. Through the acquisition, DevCo creates a leading European provider of valve solutions by combining ARMATURY Group with Vexve Oy, a DevCo-owned leading district energy valve solution provider. The new group will have a comprehensive valve portfolio for the energy sector with a combined turnover of over €100m. Jussi Vanhanen, CEO of Vexve, will become the CEO of the combined entity. Petr Groh will continue as the CEO of ARMATURY.