DevCo has signed an agreement to acquire the leading Czech industrial valve manufacturer ARMATURY Group
DevCo will acquire ARMATURY Group, the leading Czech industrial valve manufacturer
Creates a leading European provider of valve solutions for the energy sector by combining Vexve Oy, a DevCo-owned district energy valve solution provider, with ARMATURY Group
Jussi Vanhanen, CEO of Vexve, will become the CEO of the combined entity
DevCo is a long-term owner-operator, which is dedicated to building world-leading companies in selected niche markets
The transaction is subject to customary approvals and expected to close in the coming weeks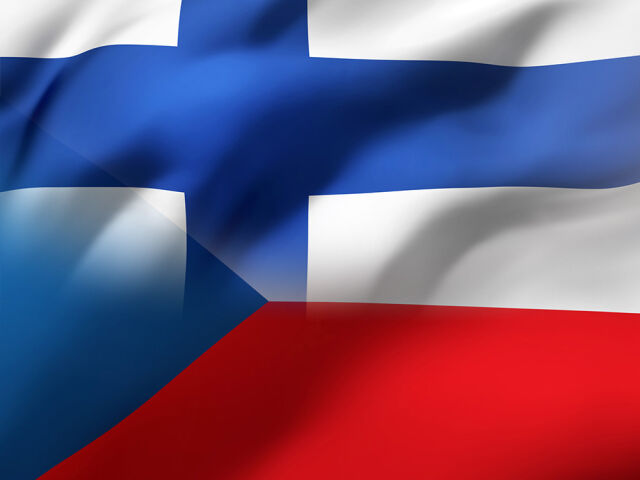 DevCo Partners Oy ("DevCo") has signed an agreement to acquire ARMATURY Group a.s. ("ARMATURY", "Company"), the leading Czech industrial valve manufacturer from its founders. ARMATURY is a modern, rapidly growing valve manufacturer, serving in particular the gas pipeline, power and metallurgical sectors. The Company is headquartered in Dolní Benešov, Czech Republic, where it employs around 550 people in its modern and well invested, ca. 75 000 m² company area. ARMATURY generates revenue of ca. €60m. Around 80% of ARMATURY's products are exported to over 60 countries. The transaction is subject to customary approvals and expected to close in the coming weeks.
DevCo will create a leading European provider of valve solutions for the wider energy sector by combining Vexve Oy ("Vexve"), a DevCo-owned district energy valve solution provider, with ARMATURY Group. The combination will have a comprehensive valve portfolio for the energy sector with a combined turnover of over €100m. Jussi Vanhanen, CEO of Vexve, will become the CEO of the combined entity. Petr Groh will continue as the CEO of ARMATURY. 
"We feel honoured to have the opportunity to combine forces with ARMATURY, which has developed from a local valve trading business to a leading manufacturer of demanding valve solutions for the wider energy sector. We have excellent experiences from developing Vexve over the past three years, and see great potential in ARMATURY," says Otto Kukkonen, Vice Chairman of Vexve Board of Directors and Partner at DevCo.
"Vexve and ARMATURY are both known for the superior quality of their products as well as the desire to deliver the best service in the industry to their customers. By joining forces, we will be able to make use of our combined knowhow and expand the range of our products and services both in our existing core markets as well as in new ones. We are extremely excited of this opportunity to create a leading European valve solutions provider to the wider energy sector," says Jussi Vanhanen, CEO of Vexve.
For more information:
Vexve
CEO Jussi Vanhanen
Tel. +358 40 5672 458
[email protected]
DevCo Partners Oy in brief
DevCo is a long-term oriented owner-operator, which is dedicated to building world-leading companies in selected niche markets. DevCo provides its companies with hands-on operational resources, strategic support from a unique industrial network and significant financial resources to support step changes in their performance. DevCo is currently the majority owner of two global niche leaders, Vexve and Medix Biochemica.
Vexve Oy in brief
Vexve is a globally leading supplier of valve solutions for heating and cooling needs in urban and industrial environments. Developed for demanding applications, Vexve's valve and control products together with its hydraulic control solutions are used in district energy networks and power plants in addition to the heating and cooling systems of all sizes of buildings. The turnover of the company was 49 m€ in 2018.