Vexve Oy and ARMATURY Group AS will form a leading European provider of valve solutions for the energy sector
DevCo Partners Oy – the owner of Vexve Oy – will acquire ARMATURY Group, the leading Czech industrial valve manufacturer
Creates a leading European provider of valve solutions for the energy sector by combining ARMATURY Group with Vexve
Jussi Vanhanen, CEO of Vexve, will become the CEO of the combined entity
Vexve's daily operations and contact persons will remain the same
The transaction is subject to customary approvals and expected to close in the coming weeks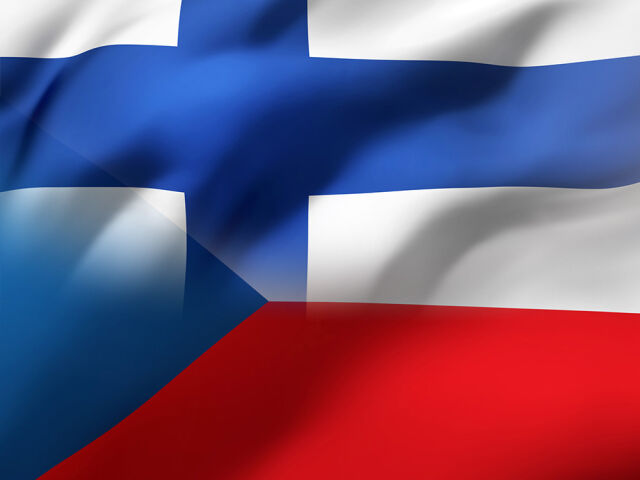 DevCo Partners Oy has signed an agreement to acquire ARMATURY Group a.s., the leading Czech industrial valve manufacturer, from its founders. ARMATURY Group is a modern, rapidly growing valve manufacturer, serving, in particular, the gas pipeline, power and metallurgical sectors. The company headquarters in Dolní Benešov, Czech Republic, where it employs around 550 people in its modern and well invested, ca. 75 000 m² company area. ARMATURY Group generates revenue of ca. €60m. Around 80% of ARMATURY Group's products are exported to over 60 countries. The transaction is subject to customary approvals and expected to close in the coming weeks.
"Vexve and ARMATURY Group are both known for the superior quality of their products as well as the desire to deliver the best service in the industry to their customers. By joining forces, we will be able to make use of our combined know-how and expand the range of our products and services both in our existing core markets as well as in new ones. We are extremely excited of this opportunity to create a leading European valve solutions provider to the wider energy sector," says Vexve´s CEO Jussi Vanhanen, who will also become the CEO of the combined entity. Petr Groh will continue as the CEO of ARMATURY Group. 
District energy continues to be the focus of Vexve's business. We are fully committed to providing first-class service for our customers also in the future. Once the acquisition has been completed, Vexve and ARMATURY Group will continue as sister companies and the acquisition will not affect our daily operations. Both Vexve's and ARMATURY Group's sales channels and contact persons will remain the same.
For more information:
Regional Sales Director, Nordics and North America  
Maria Kalli
Tel. +358 50 379 1730
[email protected]
Regional Sales Director, Europe and Middle East
Petri Tuominen
Tel. +358 50 464 4599
[email protected]
General Director, St. Petersburg's Service Center, Russia
Aleksandr Jarov
Tel. +358 50 568 0290 / +7 931 336 00 72
[email protected]
DevCo Partners Oy in brief
DevCo is a long-term oriented owner-operator, which is dedicated to building world leading companies in selected niche markets. DevCo provides its companies with hands-on operational resources, strategic support from a unique industrial network and significant financial resources to support step changes in their performance. DevCo is currently the majority owner of two global niche leaders, Vexve and Medix Biochemica.
Vexve Oy in brief
Vexve is a globally leading supplier of valve solutions for heating and cooling needs in urban and industrial environments. Developed for demanding applications, Vexve's valve and control products together with its hydraulic control solutions are used in district energy networks and power plants in addition to the heating and cooling systems of all sizes of buildings. The turnover of the company was 49 m€ in 2018.