Vexve Armatury Group joins in hydrogen cluster
Vexve Armatury Group has joined in Finnish hydrogen cluster. The business-driven cluster aims to open doors to European networks, promote the hydrogen economy and export hydrogen-related solutions.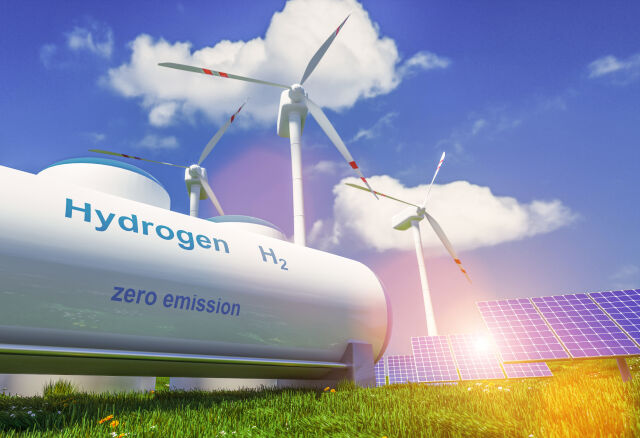 The EU aims to be a climate-neutral region by 2050, and billions of stimulus money are largely being channeled into the so-called green transition. A lot of expectations have been placed on hydrogen which is expected to play a major role in the transition towards lower-carbon energy production. For this reason, a hydrogen cluster consisting of companies in various sectors has been established in Finland to promote the hydrogen economy and the export of hydrogen-related solutions.
"The cluster is a very efficient way for us to gather information about hydrogen and EU projects around it, and at the same time network with companies that are working on new solutions in the energy industry," says Pasi Nieminen, Business Unit Director of Vexve.
The hydrogen cluster is currently surveying projects under preparation or recently launched in Finland. Steps have also been taken to participate in European networks.
"At Vexve Armatury Group, we are also launching an internal study, the purpose of which is to map out the opportunities offered by hydrogen to our group in more detail," Nieminen reveals.
Of the group's companies, ARMATURY Group has already sold some valves for hydrogen, but based on the study, it is hoped that more products suitable for hydrogen will be found, as well as an incentive for new product development projects.
Hydrogen raises interest
Hydrogen is a topic that has lately raised a lot of interest in the energy market. Hydrogen is a common element, but it does not occur as such in nature and must be produced. For this reason, hydrogen cannot actually be considered as an energy source, but rather as a means of storing or transmitting energy.
There is currently a particular interest in making hydrogen from renewable energy sources. It could make a large part of the EU's energy consumption low-carbon. In addition, hydrogen storage could offset fluctuations in energy production and consumption.
However, the commercial use of hydrogen is still low because hydrogen production technology requires a lot of capital and the production process consumes a lot of electricity. In addition, due to its chemical nature, the storage and transfer of hydrogen presents challenges that still remain to be solved.