Stronger together in Poland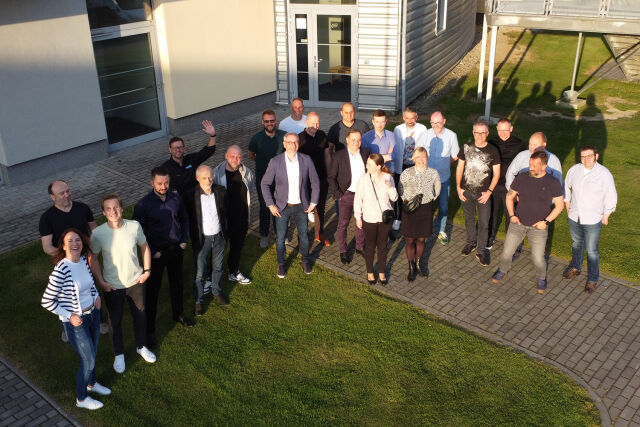 Vexve Armatury Group has started a closer sales cooperation in Poland. From now on, the group's district energy and power products will be sold together enabling the group to present its customers a wider portfolio of quality products and expertise.
Photo: Vexve and ARMATURY Group distributor and partner meeting at ARMATURY Group's factory in Dolní Benešov, Czech Republic this May.
District energy valve solutions provider Vexve and ARMATURY Group which specializes in large, customized industrial valves, have both been operating in Polish district energy and power markets for a long time. The founding of Vexve Armatury Group was the start of synergies between the two companies and also what spurred the idea for further cooperation. 
Country Director Pawel Romanek who leads the sales development sees many advantages in joining sales for district energy and power products.
"It allows us the be more efficient. Our end customers will not only receive the full benefit of our combined expertise but also a broader product portfolio."
So far, Pawel and his team have made steady progress. Not only have they taken the time to really understand each other's business but also started the introduction and training for Vexve's and ARMATURY Group's distributors. 
"For the end customer, it's always better to have one supplier who they cooperate with rather than many smaller ones," he explains.
In addition, the group's district energy and power sales teams have been participating together in industry conferences in Poland since the beginning of the year. They are also working closely with the local engineering offices and energy companies.
"We want the Polish market to see us as one, strong and reliable supplier," Pawel sums up their overall goal.
The sales cooperation in Poland is just one example of how Vexve Armatury Group can take advantage of the synergies between its companies for the benefit of the group, its partners and customers!
For more information:
Country Director, Poland
Pawel Romanek
+48 507 181 115
[email protected]